Your Extraordinary Bird Itinerary is here
(Replace this text) Nestling between the mangrove forests the adventurous Lamin Lodge (picture). It is so well hidden because the two-story building itself completely of Mangrove wood was created. This gives it a special appearance of Lamin Lodge a huge tree house. Actually, this  lodge was an Oyster farm because it looks so exceptionally beautiful, there is now also a lodge located whre you can eat and drink. From Lamin Lodge we will make a birding boat trip by a small boat.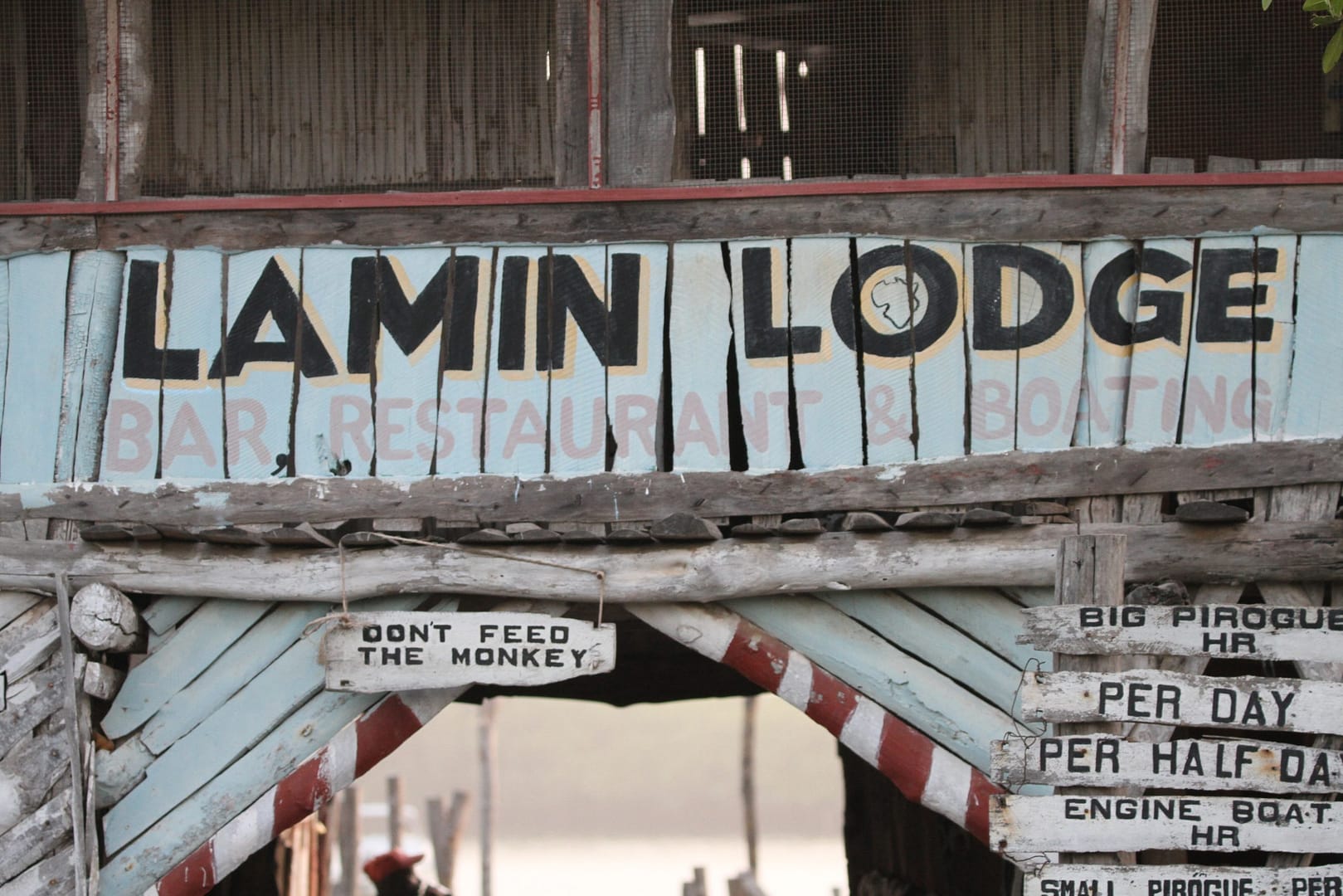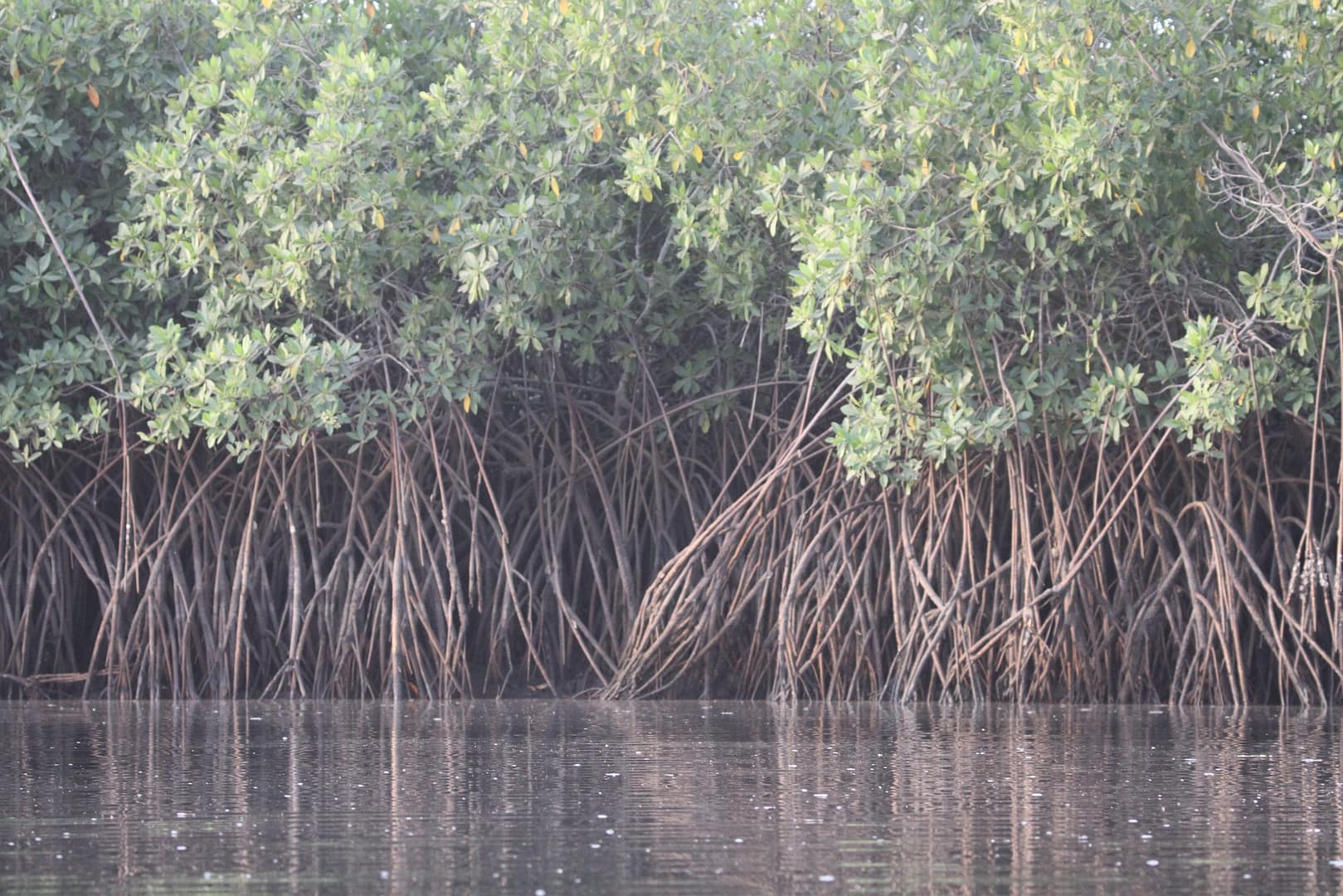 The mangrove forests (picture) are the perfect surroundings for an extra-ordinary birding boat trip. Early in the morning you will enjoy the 'sound of silence' and the awakening of especially birds that love the waterfront. From Lamin Lodge we will leave by boat from Lamin Lodge and you can enjoy the creeks within the mangrove forests. You wil also see fisherman in small boats and women who are picking
You will find here a lot of Gambian birds: African Pied-Kingfisher (picture) , Malachite Kingfisher, Blue-brested Kingfisher, Woodland Kingfisher, Sacred Ibis, Grey Heron, Purple Heron, Western Reef Heron. Green-backed Straited Heron, Cattle Egret, Squacco Heron, African Darter and Yellow-billed Kite.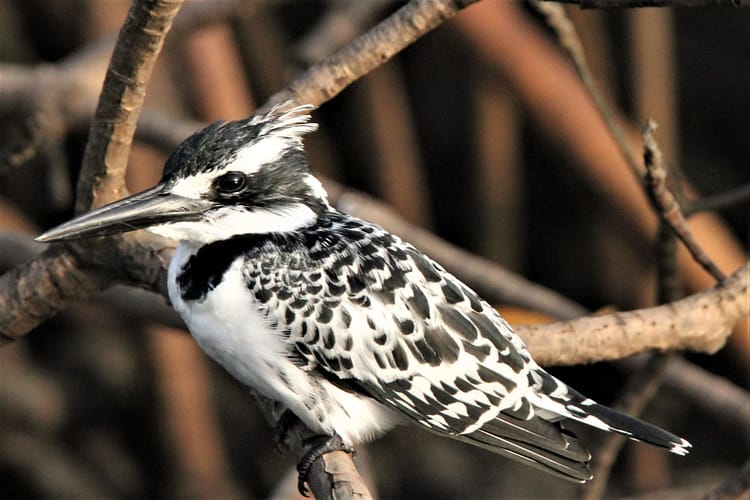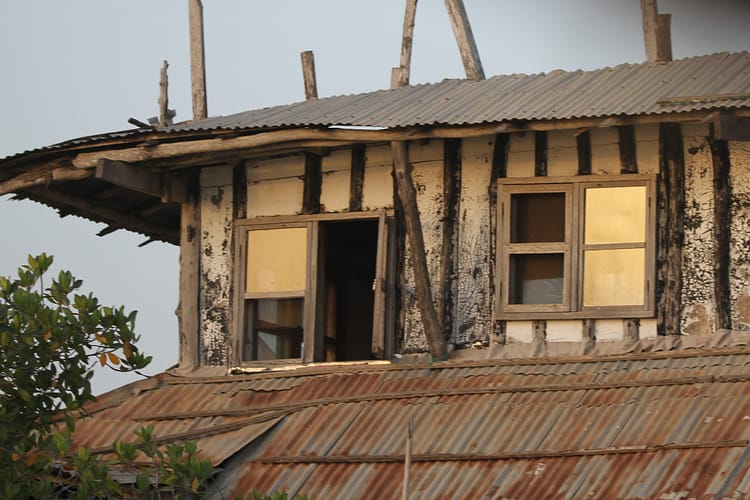 Babucarr Sanyang is a well trained professional birdguide and freelance official guide. Trained by the the government of The Gambia and licensed by The Gambia Tourism Authority. Babucarr has 17 years of working experience guiding tourists to The Smiling Coast of West Afrika.
Book Pirang Shrimps Farm Itinerary