Your Extraordinary Bird Itinerary is here
Around the Tendaba Lodge are a lot of opportunities for birding. You can walk to the lake near the south side of the Tendaba airstrip. You can go to the 'Batelling' Bush track where we can walk around. During a tree savanne we see a lot of birds as well. Even a bootsafari can be part of the trip. So a lot to choose.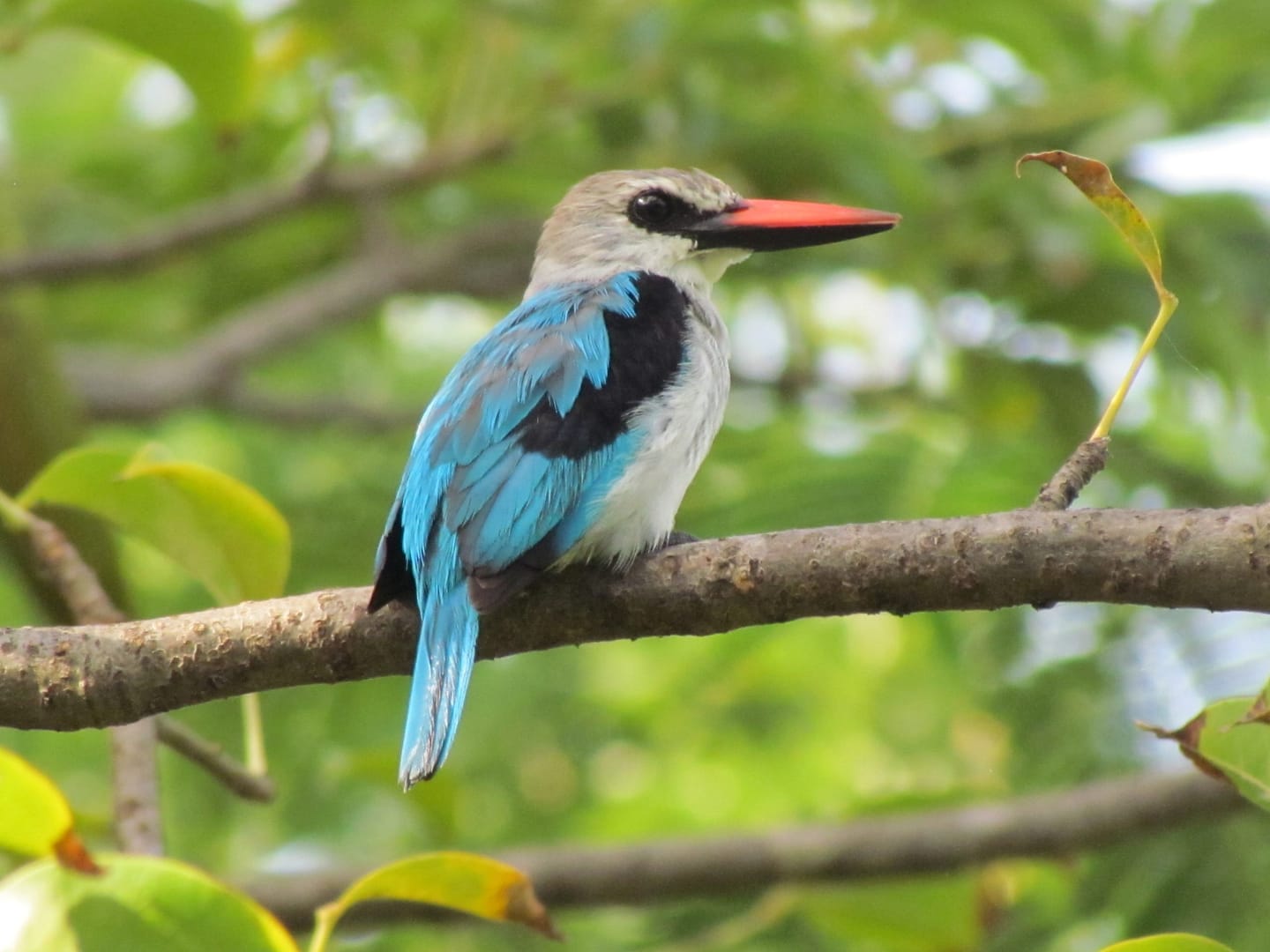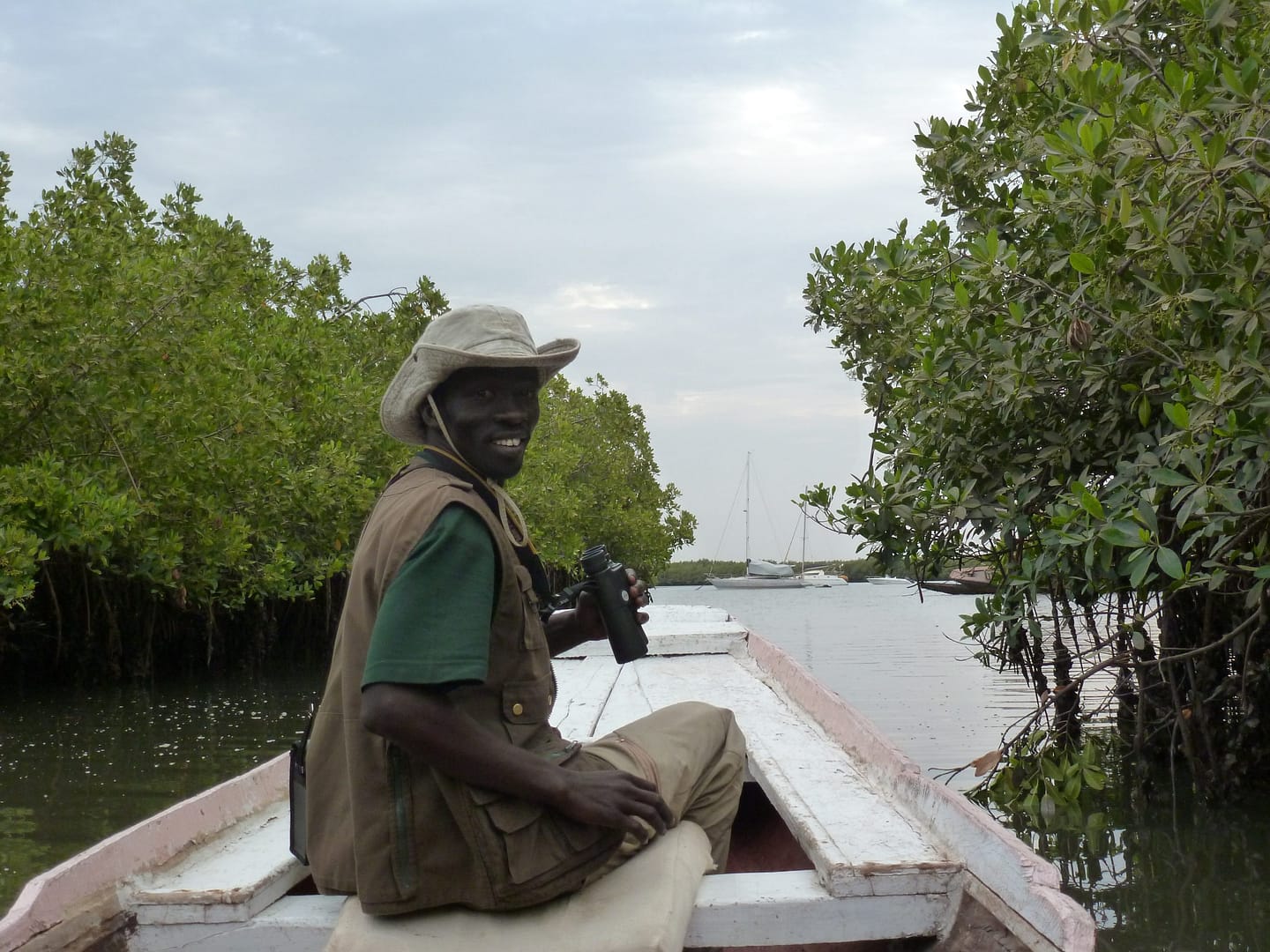 A boot safari gives you a special opportunity to see a lot of birds that live in creeks of the mangrove like: Pink-backed Pelican, Long-tailed Cormorant, Darter, Grey Heron, Black-headed Heron, Squacco Heron, Goliath Heron, Great Egret, Intermediate Egret, Little Egret, Western Reef-Heron, Black-crowned Night-Heron, White-backed Night-Heron, Hamerkop, Yellow-billed Stork, Woolly-necked Stork, Spur-winged Goose, African Fish Eagle, Hooded Vulture, Senegal Thick-Knee, Wattled Lapwing, Common Ringed Plover, Whimbrel, Common Greenshank, Common Sandpiper
You will find here a lot of Gambian birds: European Honey -buzzard, African Fish-Eagle, Short-toed Eagle, Lizard Buzzard, Dark Chanting-Goshawk, Gabar Goshawk, Grashopper Buzzard, Wahlberg's Eagle, Longcrested Eagle, African Hobby, Four-banded Sandgrouse, Bruce's Green Pigeon, Senegal Parrot, Long-tailed Nightjar, Standard-winged Nightjar, Greyheaded Kingfisher, Woodland Kingfisher, Striped Kingfisher , Swallow-tailed Bee-eater, Abyssinian Roller, Rufous-crowned Roller, Black Scimitar-bill Hornbill, Africa Grey Hornbill (below, Fine-spotted Woodpecker and Brown-backed Woodpecker.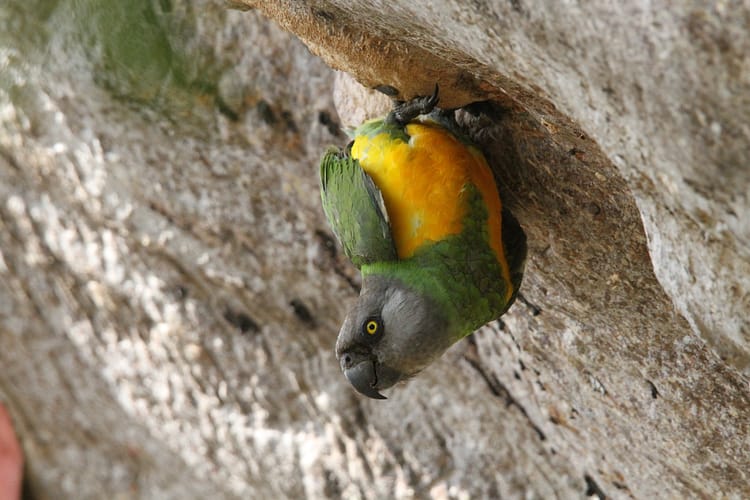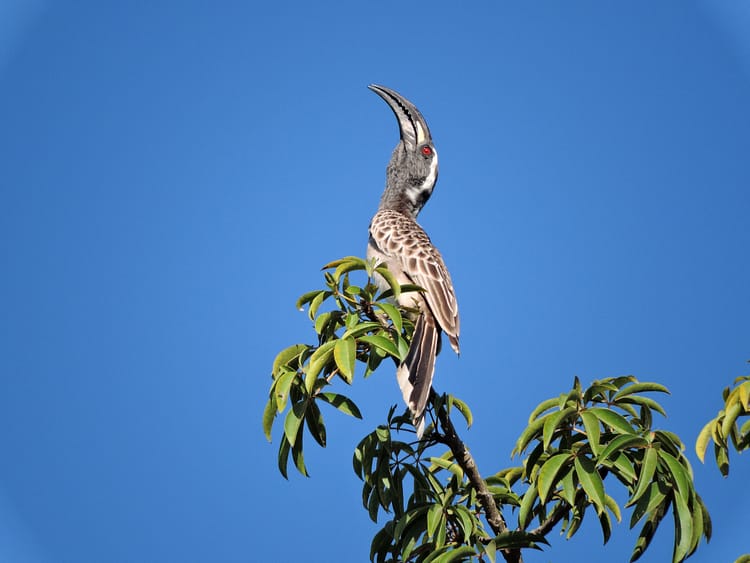 Babucarr Sanyang is a well trained professional birdguide and freelance official guide. Trained by the the government of The Gambia and licensed by The Gambia Tourism Authority. Babucarr has 17 years of working experience guiding tourists to The Smiling Coast of West Afrika.
Book Tendaba Camp Itinerary